Lower Cost Solar Power in California
Five Reasons that Will Convince You to Switch to Solar Power in California
California is a Golden State. While this Nickname truly captures the background of California's early development, we mean more than the 'traditional gold' when we say, it is a Golden State. What, then, do we mean? Solar power in California. One of the sunniest states, California receives enough sunshine every day, making it ideal for solar power consumption.
In 2019, California was declared the No. 1 solar state in the country. It has over 28,400 megawatts of solar power installed, facilitating 7,915,033 homes, and accounting for 22.19% of state electricity. These numbers, although impressive, must not make us Californians complacent. For, Renewable Portfolio Standard (RPS) requires that 60% of our energy needs come from renewable sources by 2030, and 100% by 2045. The target may seem ambitious and a little far-fetched, but with a collective effort, we can make it happen!
But why to go solar in California? What are the benefits of switching to solar power? And which one is the best solar company in California? Below, we briefly touch upon this subject, listing down five reasons for going solar in California.
Savings
Who doesn't wish to free him- or herself from the monthly hassles of electricity bills? With solar power installed on your rooftop, you can turn this dream into a reality. You not only reduce your electricity bill, but you can also altogether eliminate it. Given that the electricity costs are higher in California, switching to solar power can save you big time. An example would help us to understand this. The average electricity bill in California is $111. In one year, it becomes $1332. In 20 years, this figure will amount to $26,640. This is without factoring in the rise and unpredictability of electricity costs. This is your saving!
Now, you might wonder, what about the upfront cost? First of all, there are programs such as Solar Econo's Financing Program with a $0 down payment. Install solar power system today without a big upfront cost in easy monthly installments and you take all. Our solar panels are long-lasting, with more than 25+ years of life span. Secondly, the payback time doesn't last long, with a guaranteed return on investment. In a nutshell, if you turn to solar, you can save thousands of dollars for your future. We'll talk more about this in these lines below as well.
California State Incentives for Solar
To encourage more residents to subscribe to the California solar panel program, the Federal and State governments have offered many incentives and tax credits. Some of them are as under.
Federal Tax Credit for Solar
Currently, this Tax Credit stands at 26% of the total cost of the system. That is, if your solar power system is worth $10,000, you will be given $2,600 back in the form of a tax break. This incentive, however, has an expiry date. As the table below shows, you can only claim 22% of the cost of the system in 2021, 10% in 2022, and 0% (for residential installations) in 2023. Now is the best time to turn your rooftop into your own little powerhouse and earn 26% of your cost back.
Net Metering Policy in California
What is net metering? When you, being someone who has installed a solar panel system, produce electricity from the system, it goes to the grid. Your utility gives you 1kWh power for 1kWh your system produce. But what if your system generates excess power? Fret not! California's Net Metering Policy, known as NEM 2.0, enables you to receive bill credits for the excess electricity your solar panels generate, provided that the system is less than 1,000 kilowatts (1 MW).
Californians have access to local rebate programs in many areas of the State. You can earn them anywhere from $500 total to $0.95 per watt of installed capacity. We list down three such programs here.
If you're installing a solar system on your home in Rancho Mirage, the Rancho Mirage Energy Authority will provide a rebate of $500 to cover the cost of your permit fee. This rebate can be claimed after your utility company has granted permission to operate (PTO).
Another great program in California is the Property Assessed Clean Energy (PACE). Known as the Home Energy Renovation Opportunity (HERO) Financing Program, it is being offered in many cities and counties. PACE financing lets homeowners finance their solar system installation and pay it back through their property taxes.
Similarly, some utilities in California do offer additional solar incentives. For example, the Sacramento Municipal Utility District offers its customers a $300 rebate when they install solar panels on their roofs.
Other than these programs, there are also many county-specific versions of this program such as Sonoma County's Energy Independence Program.

A solar panel system adds value to the home.But do the property tax applies to this increased value of your home? Thankfully, not in California. Under the Property Tax Exclusion for Solar Energy Systems, 100% of the assessed value of the solar system is exempt from your property taxes.


Electricity Costs Rising? No Worries
Electricity costs are rising every year! As the graph by the U.S. Energy Information Administration below shows, prices have risen three percent annually and more than 70% in the last decade. Since most of our energy needs come from fossil fuels, these prices are more prone to fluctuations in the market. With solar energy, you can shoo away your anxiety associated with climbing and unstable electricity prices. Besides, it lets you not only be energy independent but also makes your budget more manageable.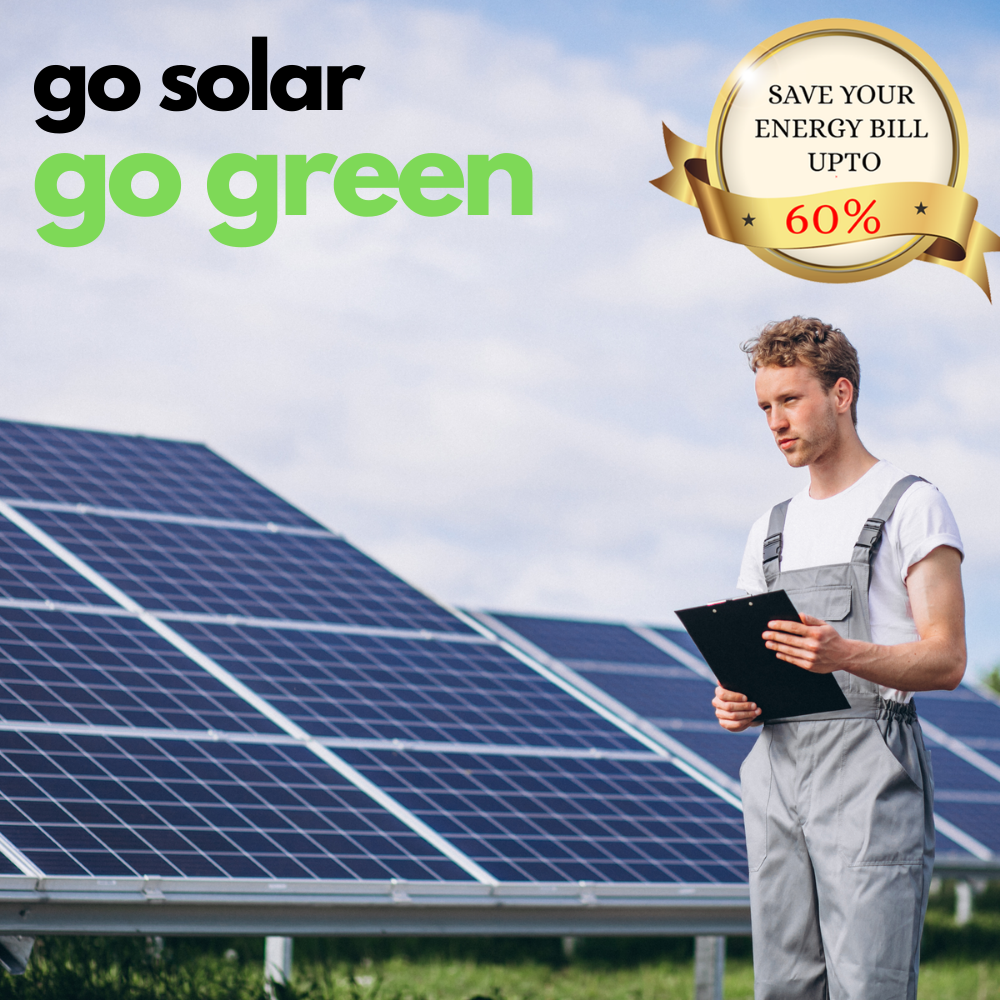 One of the biggest reasons most people across the world switch to solar energy is that it is clean, green, and sustainable. Not only humans but animals and plants too pay—and have paid over the years—the price of fossil fuel consumption. According to the US Environmental Protection Agency, the average household emits roughly 20 metric tons of carbon every year. Turning to renewable energy sources, solar being the most notable and cost-effective of all, a typical household of two persons can reduce these emissions by 4 to 5 tons. Similarly, when many people start relying on solar energy, your utility uses fewer fossil fuels to meet the energy demand, thus fewer carbon emissions.
This way, we can not only save the planet and its biodiversity from the effects of climate change but also secure our future—in terms of both money and environment.
What if we told you that mounting a solar system on your rooftop adds 3-4% value to your home? That is true! According to the Lab's Selling into the Sun report, on average, homebuyers are willing to pay $4 per watt for homes where the solar system is installed. A 5-kilowatt solar PV system can add about $20,000 to your home's resale value. Isn't it great?
We hope these reasons would have convinced you to consider turning to solar today. If you have decided to go solar, and want to take the services of the best solar system provider in California, you are in the right place. Solar Econo, with its dedicated team of professionals who are well-versed in solar technology, will ensure that you have a seamless and hassle-free transition to clean and green energy. We are proud to carry this project forward and make sure we all have access to cheap and affordable solar power in California.
Here is what distinguishes us from others.
✅ $0 Down Payment
✅ Easy Monthly Instalment Plans
✅ Longer Life Solar Panels
✅ Easy Maintenance
✅ Flexible Financing Options Including Ownership, Lease, and Power Purchase Agreement
If you are a homeowner and have a fair to good credit score, get a free quote today, and explore an array of options tailored exclusively for you.
Not sure if you qualify? Fill this form and one of our consultants will contact you to assess your qualification for different solar programs.
Stay connected with Solar Econo and be the first one to hear about our latest programs and offers. Join us on Facebook, Instagram, and Pinterest.